LATEST NEWS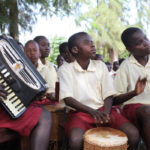 One of the biggest problems facing the school is sanitation. The school's only toilet is a single dirty pit latrine that would be intolerable even for children with sight. Moreover, this single toilet is currently shared among the boys and girls. The school needs better and separate toilets
READ MORE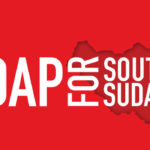 Recent violence in South Sudan has resulted in an estimated 10,000 deaths and over 950,000 people being forced to flee their homes. Right now these people are now living in temporary shelters called internally displaced persons (IDP) camps which have been set up in or around South Sudan.
READ MORE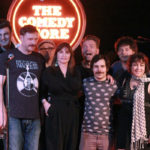 Drop in the Bucket - Laughter is the Best Medicine Comedy Benefit Show, at the World Famous Comedy Store in West Hollywood, CA, featuring The Mighty Boosh with Noel Fielding, Julian Barratt, Rich Filcher, Dave Brown, Michael Fielding, Ian Edwards, Justin Martingale, Nick Youssef & Bobcat Goldthwait.
READ MORE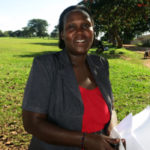 Earlier this week we visited the school and sat down with the school's Deputy Head Teacher She told us that the toilets have contributed to the school's 70% girl retention rate. "The girls are happy and feel like they are being listened to and taken care of."
READ MORE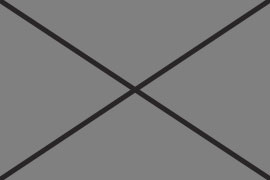 Akok Aschai Deng was forced to move to Khartoum during the war a few years ago. She moved into a new home, started at a different school, had to make new friends and be taught in Arabic, the national language of Sudan, when she was used to school taught in English in South Sudan. It
READ MORE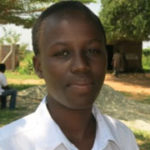 Nobert was responsible for taking care of her younger sisters who she remembers crying all the time because they were so sad about losing both of their parents.
READ MORE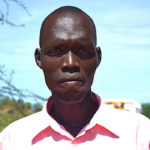 When the civil war broke out, Abdullah Linos left the village to live in the Kahuma Refugees Settlement in Nairobi, Kenya. In 2009 he came back to his village with his wife and family and started teaching.
READ MORE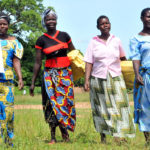 It's not our job to change other cultures. That change must come from within. But I meet girls everyday who desperately desire change. They just need their voices to be heard. And the key is education.
READ MORE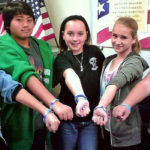 Students from the Day Middle School in Temecula, CA are helping children in Africa gain access to clean water by building a well with Drop in the Bucket.
READ MORE