LATEST NEWS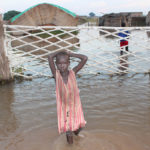 Providing clean water is just a band-aid if you are not promoting hygienic practices and safe methods of keeping the water clean for consumption.
READ MORE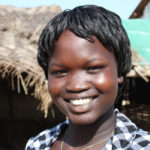 In the meantime, Sarah's parents were approached by 60 year-old man who offered a large dowry of 100 cows for the young girl. Despite the fact that the man already had four wives, and many children, Sarah's parents accepted his offer.
READ MORE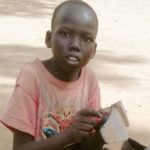 Ngor has a small afterschool business of shining shoes and said he uses his money to help his mom feed his family of himself and six siblings. He told us he is trying to save more money so he can build his family a safe and secure house.
READ MORE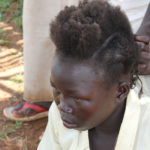 Sarah was only 15 years old at the time. She knew that if she was forced to marry the old man her life would consist of a loveless marriage in which her main job would be to provide the man with children until he grew tired of her and took yet another wife.
READ MORE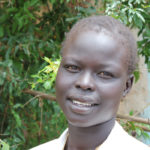 Ayum Mary Diny loves school. Unfortunately due to decades of war she spent most of her childhood unable to go to school, like so many of her friends in South Sudan. Npw that the fighting has stopped Ayum is now 19 years old and only in the second grade.
READ MORE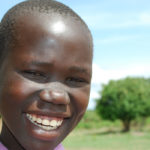 Drop in the Bucket staff took Gillian to the clinic and learned that she had the dangerous bilharzia worm.  The clinic gave her antibiotics.  We are now working with the sub-county health officials to make sure that all of the students at Ating Tuo Primary school are de-wormed
READ MORE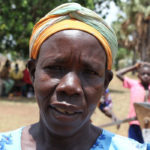 Esther Okulo bought a mama pig with her loan. She sold three of its piglets and decided to keep three. With her profit from the first three piglets, she started cooking meals at the local trading center
READ MORE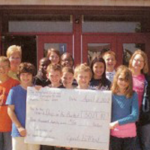 Throughout the year the school had been practicing acts of kindness and had made several donations to organizations in their community. This time they decidedto raise money help build a well for a school in Africa with Drop in the Bucket
READ MORE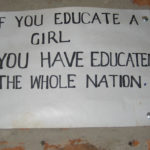 For Charity things are going well. Because of the school intervention, her parents allowed her to return to class and she recently passed the national exams. She's headed to high school next term.
READ MORE