LATEST NEWS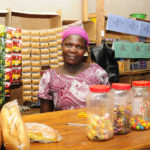 Rhoda has big plans for the future of her business. She wants to start cultivating rice in the nearby swamps, which would make her even more money and provide her community with a steady food staple.
READ MORE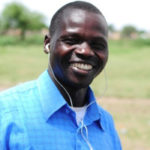 Amoko Anthony Alibe is the headmaster from the Stars of Hope Primary School in Malakia near Nimule, Eastern Equatoria, South Sudan. Anthony was born in a village, not far from the school where he now teaches, called Matara. In 1989 the LRA attacked Anthony's village and he had leave for Uganda.
READ MORE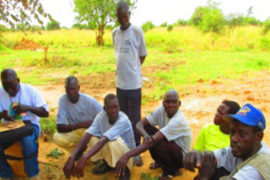 This year's theme was "Raise a Hand for Hygiene." To commemorate the cause, Drop in the Bucket spent the day at the Kudo Primary School in Torit, South Sudan.
READ MORE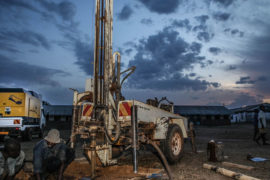 Kyere Township Primary school educates more than 1000 children. The well will also benefit 2 surrounding villages that combined have a population of more than 1,000. Before this well was drilled, the nearest source of clean water was more than 2 kms away
READ MORE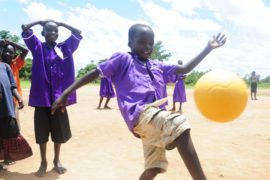 A school that does not have active extracurricular activities like football, netball—or which lacks a nearby water source—will have low pupil enrollment, attendance and retention, especially for girls. Games and clean water keep children at school.
READ MORE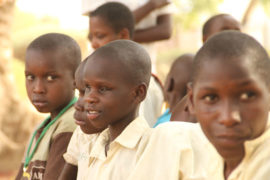 So far, your donations have build two sets of bathrooms complete with flushing toilets, sinks and even showers. The 100 boys and girls living at the school finally have access to decent sanitation for the first time in the school's history
READ MORE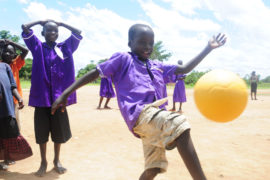 DROP already works to improve sanitation in schools throughout the region by building toilets and sinks and showers and by building clean-water wells. When children are healthier, they're able to attend school regularly. Educational experts also believe that play is an integral part of school.
READ MORE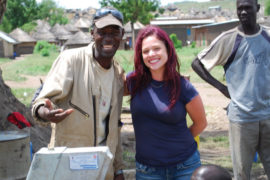 "Literally everybody was sick with something," said Stacey. "And almost all of it was caused by the dirty water they were drinking. We knew we had to do something to help but we knew we had to get to the cause rather than just continuing to treat the symptoms." The solution was clean drinking water
READ MORE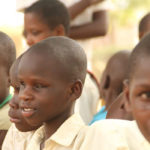 This is the largest project we have ever taken on for a single school and it is considerably more expensive than anything we have done in the past, but it is also one of the projects we are most proud of.
READ MORE