LATEST NEWS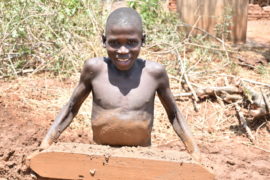 Several months later we surprised him by loaning him a camera and suggested he start capturing life in Kitgum. DROP had set up an Instagram page, but didn't just want to post photos of our work. We also wanted to show a little bit about daily life in Uganda.
READ MORE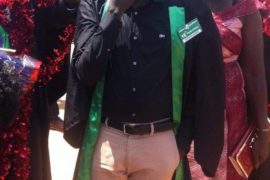 John was born in South Sudan, but the fighting forced him to leave and he ended up spending a large part of his childhood in the Kukuma Refugee Camp, where his family still live. Today he graduated from a two-year agriculture program at Kampala University and is on his way to a career in farming.
READ MORE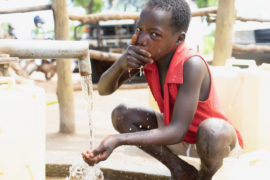 World Refugee Day 2018. Drop in the Bucket president, John Travis, spent the day in Palabek Refugee Settlement in northern Uganda.
READ MORE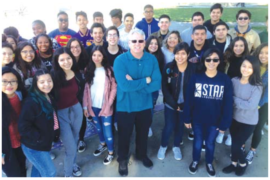 students from Norwalk High with teacher Dean Gray at the schools annual Giving Charity to Charities event.
READ MORE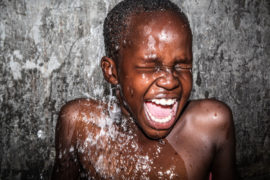 The Drop in the Bucket holiday ecard
READ MORE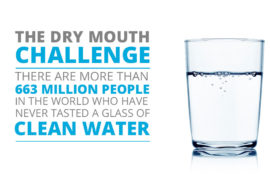 Drop in the Bucket is excited to launch our new initiative - The Dry Mouth Challenge. 663 million people in the world have never tasted a glass of clean water. We have designed to Dry Mouth Challenge to raise funds and awareness about the deadly water crisis.
READ MORE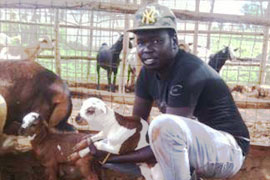 Today is World Refugee Day. Drop in the Bucket's team spent the day in the Palabek refugee settlement in Uganda where we are working to provide clean water to the 31,000 South Sudanese who have fled their homeland because of famine and conflict. More than three million people, or a third of South Su
READ MORE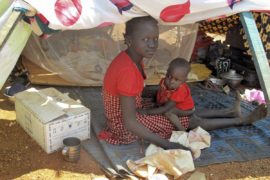 Every day, between 2,000 and 4,000 people cross the border from South Sudan to Northern Uganda seeking nothing more than survival.
READ MORE